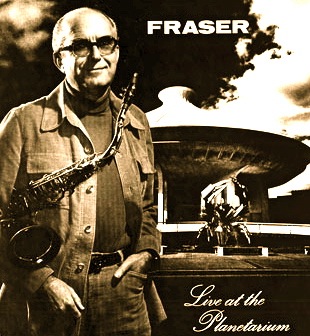 In 1975, Fraser MacPherson recorded an album of music (with Oliver Gannon and Wyatt Ruther) which would launch his solo career, lead to worldwide touring (including 4 trips to Russia) and multiple music awards and inspire generations of aspiring jazz musicians.
On Friday, March 20, 7:30pm at the Planetarium we are going to celebrate the 40th anniversary of this recording with some of Vancouver's finest jazz musicians. Performances will include music of the Fraser MacPherson Nonet (which hasn't been performed in over 50 years!), a few songs by recent "future of jazz" Fraser MacPherson Scholarship winners, and finally, the Oliver Gannon trio performing songs from the Planetarium album.
All ticket sales will go towards the Fraser MacPherson Jazz Fund, so book your tickets early and enjoy an intimate evening of beautiful music in the very same room where the iconic Planetarium album was recorded 40 years ago.
Tickets are $30 and can be purchased online here.
The Planetarium (aka the H.R. MacMillan Space Centre) is located at 1100 Chestnut Street, Vancouver, BC.