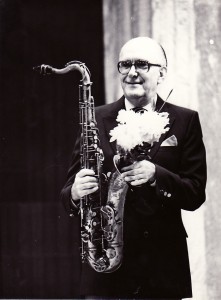 The Fraser MacPherson Fund is a registered charity. The official name of the charity is Pacific Music/Fraser MacPherson Music Scholarship Fund. Registration number 89242 9390 RR 0001
All cheques should be made out to Fraser MacPherson Jazz Fund and mailed to:
Fraser MacPherson Scholarship
c/o Vancouver Musicians Union
Suite 100 – 925 West Eighth Ave.
Vancouver, BC, V5Z1E4
* Please include an address where you would like your tax receipt mailed to.
For further information regarding donations, please email us here.
Thank you for your support!